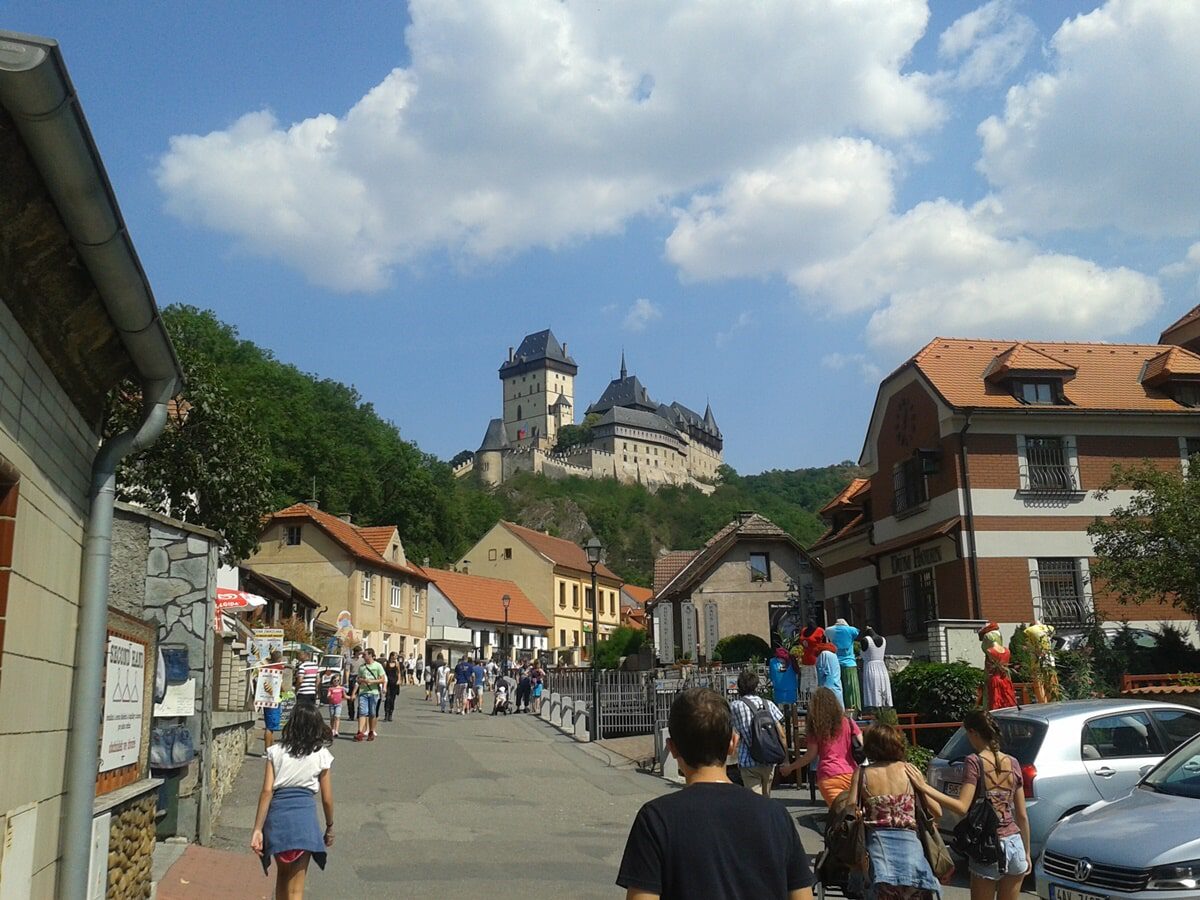 The most frequently visited Czech castle, approx. 40 km (25 miles) from Prague.
Hidden in the woods of the hilly central Bohemia, this witness of the great Charles IV´s times was constructed originally as a treasury for both the Imperial and Bohemian royal treasure and documents.
Included:return transfer, English guide, entrance fees (Castle Interiors – a guided tour in English or with an audio-guide)
Duration: approx. 4,5 Hours
Meeting point for departure:
Sokolská 490/31, Praha 2, 120 00
Trip includes light walk.
Approx. 1 hour bus drive.
Price: 42 € (1.050 CZK)
Price: 36 € (890 CZK) / child, Price: 39 € (970 CZK) / student (ISIC)

182 00 Praha 8 – Kobylisy